About Dalhousie Associates
We are a Scottish based HR consultancy working in the UK and Republic of Ireland.
We specialise in supporting organisations to handle people, governance and financial management issues.
We acknowledge management issues can become overpowering and in some cases paralysing. With everyone being unique, challenges do present themselves which need to be solved in a pragmatic, cost effective and legal manner to minimise your risk and enable you to move forward.  You will find some of the various ways we can help you further below, although the list is by no means exhaustive. Our collective experience has given us exposure to a wide range of people, governance and finance issues where we have had to achieve appropriate solutions. Our aim is to share that learning with you so we all benefit.
Our Services.
Our quality standards apply also in terms of service, technical expertise and advice.
We are ready to assist you with and in your .
Recruitment
Supporting with onboarding/recruitment processes; Delivery of Induction for new staff or those transitioning to a new role
Employee Relations Management
Guidance and advice on handling a wide variety of employment issues within a statutory framework; Handling disputes from the more informal through to mediation; Union negotiation
Managing Employees
Development and implementation of performance management systems; Processes for improving performance; Good practice for supporting employees in a changing environment

Data Protection
Audit of your organisation's position in relation to Data Protection in compliance with ICO standards; Detailed audit of the data held in your organisation; Review and where appropriate, provision of Policy and Procedure; Provision of ongoing advice and support on implications of the General Data Protection Regulations.
Complex Employee Investigations
We deliver a detailed, fact supported report with a forward action plan. All reports are legal proceeding compliant, structured to your operational procedures.
Absence Management
Review of absence levels, policy, and practice; Strategies for engaging staff in managing absence; Positive actions for staff who are working from home on an extended basis
Managing Redundancy
Support with planning of redundancies ; Handling all stages of the process ; Processing all necessary paperwork from a legal and good practice perspective; Provision of policy and procedure framework where appropriate
HR Policy Review
Comprehensive review across your organisation of all HR related policies and procedures ; Preparation of new polices and procedures appropriate to your organisation
Coaching & Support
Individually tailored support for colleagues in senior positions managing challenges in the organisation; Individual coaching on organisational challenges and how these can be handled positively
Financial Procedures
Review of financial processes, procedures, and policies to ensure appropriate compliance
Public Complaint
Independent and detailed review of complaints from the public; All complaints are handled to the same exacting standards as our employee investigations with supporting reports, recommendations, and action plans where appropriate

Governance
Comprehensive review of governance procedures in your organisation; All charity reviews in accordance with standards laid down by OSCR
How We Do It?
This will be achieved in a manner which is most suitable to your needs. Whatever you decide we will discuss honestly with you so it's the best solution for your needs whether it's an individual project basis, an interim appointment or a subscription based model.
Our Team
We believe in engaging the best people to bring ,
, and to your business.
Mike O'Donnell
Director
Mike, is an experienced HR and management professional with varied sector experience and has led the HR functions in 3 leading Scottish Charities, He is a trained and experienced Mediator and also Director of Dalhousie Associates Ltd. A strategic, business focused HR professional and skilled leader, he has worked in challenging circumstances to promote and achieve change particularly in the public and complex charitable sectors. His approach is relationship centred and encourages those he is working with to communicate directly with each other in a respectful manner to achieve the best outcomes for all.
Areas of expertise include
• Major organisational reviews to bring about change and efficiency
• Working alongside senior teams, to Board level as a strategic partner in support of organisational success.
• Completion of complex sensitive investigations up to Director/Executive Team level
• Undertaken numerous investigations in the following areas: conduct, performance, capability, bullying and harassment, grievances, complaints, equality issues, as well as management reviews into complex team conflict issues
• Coached managers to become more competent and confident 'people managers'
• Significant experience of employee relations and employment law
• Introduced conflict management approaches in the workplace with particular utilisation of mediation skills
• Worked successfully in partnership with Trade Union colleagues
Andy Heapy
Associate
Andy is an experienced HR professional with over 25 years in generalist roles across the private, public and third sectors. He has held senior positions in financial services, a leading Scottish charity and more recently one of Scotland's largest local authorities.
Andy is a Fellow of the Chartered Institute of Personnel and Development (FCIPD) and is also a Board member of the YMCA in Glenrothes.
Andy has led and supported several organisational change and transformation programmes. He has delivered training which has included absence management, performance management and has also facilitated and delivered assessment centres for recruitment as well as leadership development. He also has extensive experience of conducting and co-ordinating disciplinary investigations as well as facilitating formal disciplinary and grievance meetings. Andy has a sound knowledge of employment law and as an independent consultant is able to call on many years working with managers at the front line.
Areas of expertise include:
• Customer service
• People management
• Performance management
• Absence management
• Recruitment and selection
• Change management
• Disciplinary and investigations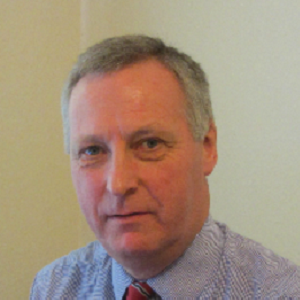 Iain Grimmond
Associate
Iain has over 30 years' experience as a charity FD, initially at Erskine, the Scottish ex-service charity, and then as General Treasurer of the Church of Scotland from 2005 until 2015. In this latter post, Iain worked with trustees and managers to improve financial management, budgeting and reporting, governance, regulatory compliance, audit and risk management, and pensions. Iain served on the ICAS Charities Committee from its inception until 2015 and is currently treasurer of his local church in Glasgow and Relationships Scotland, and is a trustee of the Glasgow Care Foundation.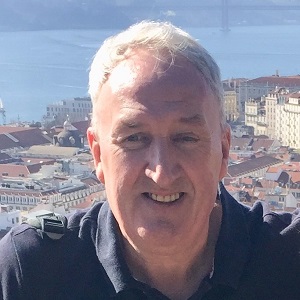 Ricky Quinn
Associate
Ricky is an experienced Senior Human Resources professional with a significant amount of this gained in the energy sector. He has successfully worked with senior management colleagues, trades unions and employees to deliver HR strategies acceptable to both to achieve company plans and goals in a time of change. He is business focused, flexible and able to develop strong working relationships throughout complex organisations.
Ricky is a qualified and experienced Mediator with a background in legal, workplace and community issues. He is experienced in Immigration, Employment Law and Equality and Diversity. Additionally he is a qualified and experienced in Myers Briggs Type Indicator and is an experienced trainer and coach. He has been a lay member of Employment Tribunal panels for over 11 years
Engaging With You.
We will . It is important to us that we get to know you but more importantly you get to know us. We want to know that we really are the right people for you. That is why we will normally have at least 2 meetings or discussions with you before undertaking any role. That enables us to be clear on your requirements thus giving you best value for your investment in us. , so we can align ourselves to your culture giving you the best possible outcome.